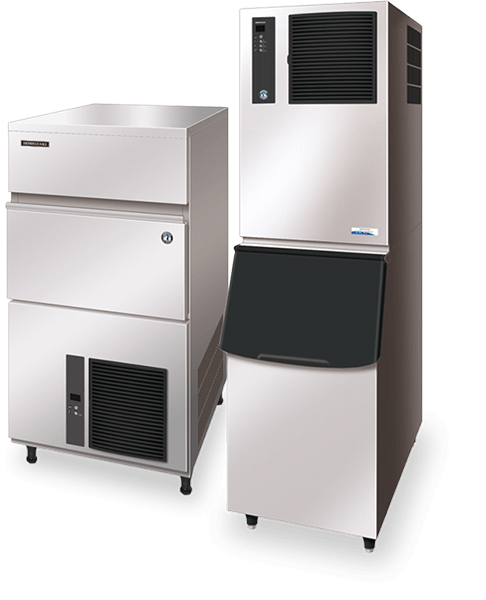 Installation
Maintenance
Water Purifier Replacement
Breakdown Service
TOP QUALITY
Hoshizaki Ice Machines
Stainless Steel Construction
Clear, Hard and Slow melting
Water purified Great tasting ice cubes
With installation, maintenance and repairs included, your ice maker will only ever cost you the rental price. And you'll never have to worry about machine servicing or breakdowns. Ice Machine Rentals is the only company providing a complete, hassle-free solution, giving you twice the ice for half the price of bagged cubed ice.

We'll transport and install the right size commercial ice machine to your premises at no additional cost.

Save time and effort – your ice machine servicing and maintenance is all taken care of in the hire price.

Ice machine breakdown? We'll be there in a flash to get your ice supply back up and running.
Looking for a hassle-free solution to meet your ice needs? Choose an ice maker rental from Auckland's dedicated company, offering stress-free rental services in NZ.
At Ice Machine Rental, we provide top-quality Machines for businesses in the hospitality and food industry. Our rentals include a premium, stainless steel Hoshizaki maker that produces purified free-flowing fresh ice cubes. We offer a range of services at no additional cost to ensure a hassle-free experience for our New Zealand customers.
With our team at Ice Machine Rental, you can get twice the ice for half the price, making it the smart choice for your business.
Rent Ice Maker Machine
When you rent an ice maker machine from us, you unlock a wide array of benefits designed to make your experience seamless, stress-free, and worry-free. We are committed to delivering outstanding service and ensuring your utmost satisfaction.
Here's a glimpse of the benefits you'll enjoy when you partner with us for commercial ice maker rental:
Installation:
We take care of the entire installation process, delivering and setting up the right size commercial maker for your premises without additional costs or accessories involved - it's all part of our service.
Ice Machine Maintenance:
Save time and effort with our included maintenance package. We handle all servicing and maintenance of the ice machine, ensuring it runs smoothly and efficiently throughout your rental period. You can focus on your business while we take care of the machine.
Free Water Purifier Replacement:
As part of our service, we replace the Omnipure water purifier every six months to ensure your ice is created with clean, purified water.
Breakdown Service:
In the unfortunate event of a breakdown, we've got you covered. Our dedicated team will respond promptly and efficiently to get your supply up and running again, minimising any disruption to your operations.
TOP QUALITY Hoshizaki Ice Makers:
When you choose Ice Machine Rental, you get top-of-the-line Hoshizaki appliances. Hoshizaki is known as the industry standard in commercial ice makers for several reasons:
Unlimited supply: Our Hoshizaki machines are highly reliable, providing a constant and dependable source of purified, free-flowing cubed ice for your business.
The world's best ice: Hoshizaki appliances consistently create superior cubes. They are clear, hard, and cold, enhancing the presentation of drinks and melting slowly to keep beverages chilled.
Featured Products:
We offer a variety of machines to suit different business needs. View some of our featured appliances range:
Who's It For?
Our rentals are ideal for a variety of establishments, including bars, nightclubs, hotels, food processing plants, restaurants, and cafes. Whether you're a small café or a large hotel, we have the right machine solution for your business, at a great price.
Added Services in NZ:
We are committed to delivering a seamless and worry-free experience for our customers. With our 100% tax-deductible ice maker hire, comprehensive support, and quality equipment, we strive to exceed your expectations and provide you with the best value for your investment.
Don't let the hassle of buying and maintaining an ice machine weigh you down. Enjoy the benefits of our stress-free rental services. Our team is ready to assist you in finding the perfect appliances for your business needs.
Contact Us Today: The Smart Choice
When it comes to finding the perfect solution for your business, we are here to assist you every step of the way. Contact us now at 0800 ICE MACHINE (0800 423 622) to arrange a free site visit. Our team of experts will visit your premises, assess your requirements, and provide personalised guidance to help you make the right choice for your needs.
We are passionate about helping you achieve success with top-quality machines and exceptional service. With our rental options, you can optimise your operational efficiency and take your business to the next level.
Don't miss out on the opportunity to enhance your supply and elevate your business. Contact us today, and let us be your trusted partner in meeting your ice requirements. Our dedicated team is ready to assist you and ensure you receive the best machine tailored to your specific needs.
100% tax deductible ice maker hire
Simplify budgeting with fixed weekly or monthly payments for your ice machine hire. You'll have no capital outlay, no depreciating value and machine obsolescence will never catch up with you.
0800 ICE MACHINE
CONTACT US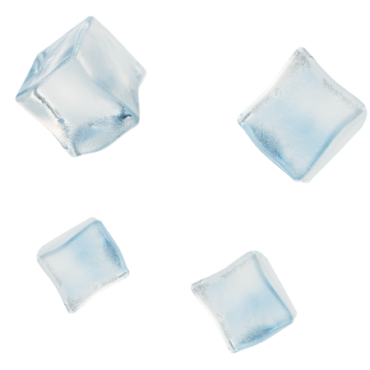 Premium Hoshizaki Ice Machines
All Ice Machine Rentals include a top quality, stainless steel Hoshizaki ice machine – the premium name in commercial ice makers.